Lyrics
THAT.BLACK.FORM
1. FEAR
2. Pray
3. Poison
4. Falling Apart
5. THAT.BLACK.FORM
HOPE LIES TORN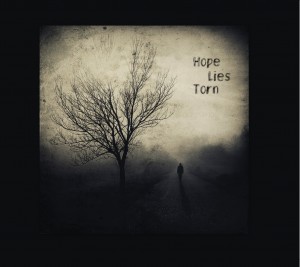 1. Not In My Name
2. Looking For A Fight
3. Anti Me
4. PIGS
5. Replacer
6. Spirit Hack
7. Shall I Come
8. I'm You
9. I Am Your Voice
10. All Because of You
11. Wrecked
Looking For A Fight
Hey you dirty motherfuckers laughing at me
Who do you think you are?
Your impotent rage and jealousy fuels me like
a hit of NOS to the core
Burning faster, burning brighter I'm fucking nuclear
Like a weapon like a missile, I'm flying in the face of your hate
Hey you dirty motherfuckers looking at me
What do you think you know?
Facing life with a terrible grin I look at you like
a fuckin sin
Judgemental, hypocritical sons of whores you cannot hope to win
I'm huge, I'm mighty, I'm better than I, have, ever, been
Anti Me
I am the enemy
Of myself
I am the very worst
I am the anti me
I scream
I pray
I beg
I lose
Witness this tragedy
I am a lost soul
I have nothing left to give
I will punish you
I will ravish you
I am everything you cannot be
ANTI ME
I have nothing left
I am a broken man
I am the enemy
I am the anti me
I scream
I pray
I beg
I lose
You'll see
You'll feel
You'll suffer
I'm real
Witness this tragedy
I am a lost soul
I have nothing left to give
I will punish you
I will ravish you
I am everything you cannot be
ANTI ME
I scream
I pray
I beg
I lose
You'll see
You'll feel
You'll suffer
I'm real
Witness this tragedy
I am a lost soul
I have nothing left to give
I will punish you
I will ravish you
I am everything you cannot be
PIGS
Take a look at my face, fuckin PIG
You're supposed to be my servant
Cheating your way to the top of the party
Governance is second to your greed and ego
Hope for change but it never comes
You're one and the same CUNT
Labour Tory Liberal lines are blurred
to the point that you're indivisible
You're the ones we pin our hopes on
To save our country from destruction
But the poor get poorer, the rich get richer
and nothing ever changes!
Replacer
You brought me to my knees, as low I'll go
Controlled my life as if I was a slave
Face me now as I raise my baseline
You're never gonna take me for a fool again
You're nothing (and empty)
You're broken (and filthy)
You're a waste (completely)
REPLACER
Remove, the fake,
The poison in your life
Accept, no less
Than what you know you need
Arise, and be
All that you can ever be
You are complete
REPLACER!
I've seen the light and I know you are dirt
I'll not be accepting your scorn and disdain
Bigger better, harder, stronger and faster
You're never gonna take me for a fool again
Take this as a lesson, free of charge
You must be better every single day
Accept no less and give no quarter
Don't ever be taken for a fool again
Spirit Hack
I AM THE SOUL OF THE SOFTWARE
I AM THE SPIRIT IN THE MACHINE
A LAST GLIMPSE OF HUMANITY
BEFORE DAY TURNS TO NIGHT
I AM INTRINSICALLY WOVEN
INTO THE FABRIC OF SPACE AND TIME
I SEE ALL EVENTS UNFOLDING
I SEE THE END OF THE WORLD
FOR MANY YEARS IVE STOOD IDLE
WITH JUST THREATS TO JUSTIFY
MY OWN EXISTENCE
A HIDDEN ARSENAL OF TERROR
BUT WHEN THE HOUR COMES
MY REACTIONS ARE SWIFT
NO PITY, NO REMORSE
NOTHING LEFT, JUST THE DEAD
I AM THE SOUL OF THE SOFTWARE
I AM THE SPIRIT IN THE MACHINE
A LAST GLIMPSE OF HUMANITY
BEFORE DAY TURNS TO NIGHT
WHAT WILL YOUR LAST WORDS BE
WHEN THE SIRENS WAIL AND YOU KNOW ITS TIME
I AM THE FORCE OF THE DARKNESS
I AM THE END OF THE WORLD
I AM THE LAST YOU'LL SEE
I AM THE LAST YOU'LL FEEL
I AM THE END OF IT ALL
Shall I Come
Shall I come, sweet love! to thee, 
    When the evening beams are set?
Shall I not excluded be? 
    Will you find no feigned let?
Let me not, for pity, more, 
        Tell the long hours at your door!
Who can tell what thief or foe, 
    In the covert of the night,
For his prey, will work my woe; 
    Or through wicked, foul despite.
So may I die unredrest, 
        Ere my long love be possest.
But to let such dangers pass, 
    Which a lover's thoughts disdain:
'Tis enough in such a place, 
    To attend love's joy's in vain.
Do not mock me in thy bed! 
        While these cold nights freeze me dead
T.Campion C. 1613
I'm You
There was a time, when I could say exactly how I felt
I could scribble prose for hours and hey, it was real
But after internalising for so long,
I just can't seem to express myself
Haunted by my past, a future once so bright
One day, at time, self destruction held at bay
Longing for that chance, hoping to break through
Knowing my resolve is the only thing thats true
It may look, like I've got it made, successful
But I'm only ever half a step away from ending it all
Destroy everything, burn my entire world
Don't look at me with such a mix of pity and disgust
I'm not the man you thought and never was
Fuck your systems, your pigeonholes and normality
I'm me, Im fucked, I'm you
I Am Your Voice
I am the voice of hate
I am the sound you make
I am the risks you take
I am the smile you fake
You are the what makes me blind
You are the pain inside
You are the fear I hide
You are the life denied
HEAR ME
I AM YOUR VOICE
HEAR ME
You fight me every day
You win in every way
You tell me what to say
You'll never go away
I hate your instant charm
I know I'll come to harm
I cry out in alarm
But you are my voice
Who are you now?
What can you do?
Are you finally real?
Is it me or is it you?
Shake off the chains
Lets live again
Be as real as you can
Be the voice, be the man
All Because of You
Broken by a thought
Carried by the wind
Floating on a sea of suffering
Abandoned by hope
Destroyed by love
Reckon I have little time left
Flattened by the fallout
Aimless, listlessly
Wandering a desert of eternity
I've tried and failed
to relieve the depression
And regain a life
Love I though was ours
Love I thought was pure
Twisted like a thorn
All beauty erased
Time has no meaning here
Whatever the well meaning say
A second lasts a lifetime
And I have zero seconds left
An internal carnage
Hidden from view
I suffered like a fool
All because of you
All because of you
Broken by a thought
Carried by the wind
Floating on a sea of suffering
Abandoned by hope
Destroyed by love
I know I have little time left
Terror leaves my heart
Finally finding peace
Alone with my thoughts
A candle-lit dream
Met with decay
A beautiful wraith
Takes me by the hand
And leads me astray
Wrecked
Hope lies torn
ripped to pieces by forces unknown
sat lower than hell, held by the weight
of a world blackened and burnt
Once born a free man,
no shackles and the world awaiting
but all to soon, sunken beneath waves
and you see his face, every single day
pained and afraid of you
afraid of everyone
Dreams are unaffordable, everything unattainable
There's no explanation, no easy way out
And still he's ridiculed and spat upon
He's nothing more, or less
Than you or I,
Your friend or mine
Til death
She's everything we're not
And all we could ever be
They broke our hearts
and now we're wrecked
Who is this before me,
But a figure in black
A single lantern lighting the way
Through shrouded mists in time
We may see the answer.
Until then let me just say I know
A skeleton crew, aboard his ship
A once proud captain sets sail
His vessel rotting around him
Still he helms the craft as of old
With a blood red tide,
He cuts a lonely figure on the wave
Warrior, prince, lover, killer
He knows the final voyage
He has no need of charts
The course set to the west
All around sea mirrors sky
And a strange kind of twilight
Spreads it's inky fingers across the ship
The gentle creak of wood and
a tiny splash of waves are the only sounds
As the captain steers with a wizened hand
Darkness descends and with a last glimpse to shore
He see the single lantern glowing in his lover's hand
Comforted by her presence he knows no fear
As the ship slips slowly beneath the waves
LAST SHADOW
1. Last Shadow
2. Demons We Are
3. At Your Command
4. At Your Command (Dirty K Remix)
5. At Your Command (Remix by Cease2Xist)
6. Demons We Are (Digicore Remix)
7. Demons We Are (Goteki Remix)
8. Last Shadow (Morning Wood Mix by Haru Yasumi)
Last Shadow
If you go creeping around in the forest in the dead of night
Beware of the monsters, lurking, just out of sight
They are the last, shadows you'll ever see in your life
They'll ambush your soul
And burn your body in pyres bright
I see you're jumping at shadows
They'll smell your fear for miles & miles
They'll see, straight through your bravado
Just another glorious day in the corps!
If you go creeping around in the forest in the dead of night
Beware of the monsters, lurking, just out of sight
They are the last, shadows you'll ever see in your life
They'll ambush your soul
And burn your body in pyres bright
They've surrounded our camp & countered our ambush
Last two alive, this is our final stand
They see, straight through your bravado
They turn your fear into a weapon
If you go creeping around in the forest in the dead of night
Beware of the monsters, lurking, just out of sight
They are the last, shadows you'll ever see in your life
They'll ambush your soul
And burn your body in pyres bright
Demons We Are
I'm cursing the day that we let you inside
Never before have I felt such abuse
I, take offence to the notion that I'm
Somehow to blame
Violence and terror, you're a virus,
Consuming, destroying, everything
Hiding behind, human shields
Behind your mask of honour
Demons, we are
And we're the stuff of nightmares
You will never, believe
How swift our retribution can be
You, you devils in disguises
Now we are standing tall
Demons, demons, demons, demons
Demons we are
Demons, we are
And we're the stuff of nightmares
You will never, believe
How swift our retribution can be
You, you devils in disguises
Now we are standing tall
Demons, demons, demons, demons
Demons we are
You're all, plastic shamen
Dispensing fake wisdom, from your pulpits
You dare to question, my convictions
With a child's, dick in your mouth
Hypocrisy, knows no bounds
In the world you inhabit
You think you're safe in your towers
But we're, coming for you
Demons, we are
And we're the stuff of nightmares
You will never, believe
How swift our retribution can be
You, you devils in disguises
Now we are standing tall
Demons, demons, demons, demons
Demons we are
Demons, we are
And we're the stuff of nightmares
You will never, believe
How swift our retribution can be
You, you devils in disguises
Now we are standing tall
Demons, demons, demons, demons
Demons we are
The fear and horror, you have spread
The lies and terror, the blood you've shed
All in the name of, your fake god
How can you feel no shame?
You'll never, get to heaven
You're not, the chosen ones
We've taken your power
And we'll destroy you
Demons, we are
And we're the stuff of nightmares
You will never, believe
How swift our retribution can be
You, you devils in disguises
Now we are standing tall
Demons, demons, demons, demons
Demons we are
Demons, we are
And we're the stuff of nightmares
You will never, believe
How swift our retribution can be
You, you devils in disguises
Now we are standing tall
Demons, demons, demons, demons
Demons we fucking are
Demons, we are
And we're the stuff of nightmares
You will never, believe
How swift our retribution can be
You, you devils in disguises
Now we are standing tall
Demons, demons, demons, demons
Demons we are
Demons, we are
And we're the stuff of nightmares
You will never, believe
How swift our retribution can be
You, you devils in disguises
Now we are standing tall
Demons, demons, demons, demons
Demons we are
At Your Command
Hey hey hey
What you fighting for?
Don't you think enough bloods been shed?
The time is now, to realise
That war for oil
Is a pastime of a fool
Hey hey hey
All you hypocrites
You think you're fighting terror
But you're part of the money machine
And the wheels
They keep turning & turning
& churning & burning
At your command
They slash and burn
At your command
They'll never learn
Hey hey hey
Now let me hear you say
You've got empathy and tolerance
For our friends of different creeds
For our friends of different colour
Not everyone, wages war of terror
At your command
They slash and burn
At your command
They'll never learn